This page showcases our members with local buisnesses as well as items that are for sale by any of our members! Be sure to check everything out!
Click on the images below to see some the great stuff Nick from Picture This has to offer
Anne & Ed Koehring

Independent Cruise Specialist

Specializing in Luxury Cruises

409 David Drive

No. Syracuse, NY 13212

Tel: (315) 458-8774

Toll Free:(866) 458-6654

Fax: (315) 458-8770

Email: koehring@twcny.rr.com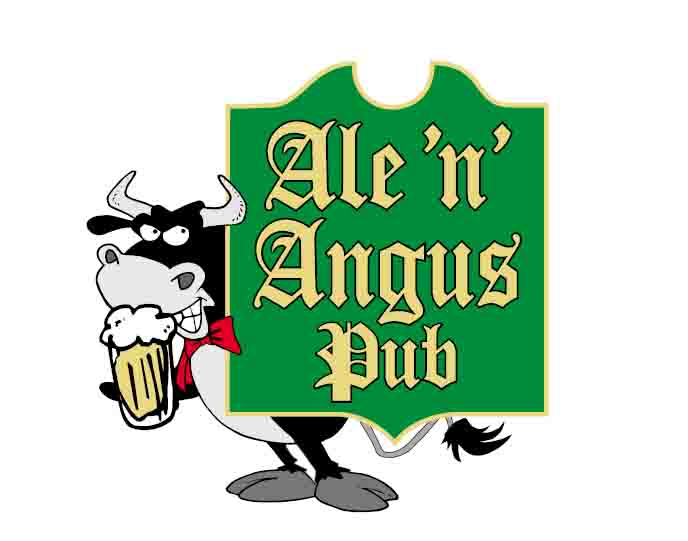 238 Harrison Street
Syracuse, New York 13202
(315) 426-9672
Randy Beach, Owner
Family Owned & Operated by the Beach Family of Liverpool
American Cuisine
Full Bar
Our Dinning Room Seats 70
Host Private Parties
Closest Restaurant to the On Center War Memorial & Civic Center
Close to Syracuse University
10% Discount for any car club member
NY Mayflower Mustang Supply

Specializing in high quality new 1964 & 1/2 - 1973 Mustang parts

Authorized Scott Drake dealer

479 French Street

Parish, NY 13131

phone: (315) 625-7799
Set of 4 Goodyear Performance Z rated Tires 255/50R17 mounted on Edelbrock 454 Rims with tri-bar knockoffs.

Ford bolt patttern fits most Mustangs & Fords. Off wifes Mustang less than 3000 miles on tires. Rims are " Eleanor " style.

Over $2000 new asking $750 firm.

Contact Jim Christopher @ 315-635-9282 or e-mail shelbfyd@msn.com


FOR SALE
4 - Alumium rims with decent tires. Off a 1995 Taurus SHO. 15 X 6.5
$350.00

FOR SALE
Chrome 1997 Taurus SHO wheels from 1997. 16 X 6.5 (with tires 2 are
not the best).
$300.00


Dick Burtis - 278-8802 cell

.

For

Sale

WeatherTech floor protection for:

2007 – 2010 Ford Edge

color – Black

Front liners

2nd row liner

Cargo mat

$130.00

Bob Wituszynski

458-4173

Email bobs56tbird@yahoo.com for pictures
---
1973 Ford Thunderbird
Burgandy, 429 4V, 125K original miles, 55K on rebuild in 1998; all numbers match, uses unleaded gas, new AC in 2004, power windows, owned for 27 years. $7000 Contact Angelo Bono 315-451-3851 (home) or 315-373-3682 (cell)
&nbsp
Posted: July 15th 2015
CONTACT:
Angelo Bono
315-451-3851
---
---
2002 Mustang GT Convertible
53K, adult driven, garage kept, regularly maintained, no winters, 4.6L engine, auto trans, MACH sound system, body side moldings. 8K on tires, LED brake lights w/sequential turn signals, LED backup lights, chromed cold air intake, rear seat windscreen w/storage bag, OEM convertible boot top, custom car cover, custom GT floor mats by Lloyd, Billitt interior accents, wheel and bumper accents $10,200 Contact Dave at 315-430-0243
&nbsp
Posted: July 15th 2015
CONTACT:
Dave McIntyre
315-445-1795
pontiacmac@gmail.com
---
---
Supercharger kit
$300
ZEX Nitrous kit for Mustangs
Used once, like new $250 Contact Mike Gray Home: 315-699-2512 Cell: 315-560-7516
&nbsp
Posted: July 15th 2015
CONTACT:
Mike & Connie Gray
315-699-2512
---
---
Needed Ford 351 engine with or with out tranny OR Ford 460 need tranny also..Rich 315-469-0468
&nbsp
Posted:
CONTACT:
---
---
Needed Ford 351 engine with or with out tranny OR Ford 460 need tranny also..Rich 315-469-0468
&nbsp
Posted:
CONTACT:
---
---
Mustang Parts
4.6 teksid block New 4.6 forged Kellogg crank New forged 4340 rods Complete 4.6 1999 mustang cobra DOHC engine 4.6 cobra camshaft (3 sets) two of which are 03-04 cobra, the other a Sean Hyland grind. Many 05-09 Roush mustang parts including: Roush shocks and lowering springs New Roush front and rear sway bars New Roush "blackjack" front bumper New Roush front splitter New Roush billet 9 bar grill Roush instrument panel (18k miles on it) New Spec stage 3+ clutch for 96-98 cobra or GT. Some miscellaneous 87-93 5.0 parts. Various ford manuals for 87-93 and 1997 cobra. George W. Gay (315) 664-1079
&nbsp
Posted:
CONTACT:
---
All pictures property of Syracuse Shelby Mustang Club
Questions or comments about this site? E-mail
See info in need of correction? E-mail Kyle, Sue, or Mike and we will get it done A.S.A.P.
© 2005 Syracuse Shelby Mustang Club